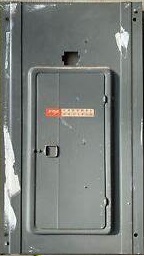 How Dangerous are Federal Pacific Stab-Lok Panels?
From 1954 to the 1980's over 100 million Federal Pacific Stab-Lok panels were installed in the US and Canada. They were very popular because they were inexpensive. But frequent issues began to emerge as some officials suspected that the panel was causing house fires. This triggered a 1980 investigation by the CPSC (Consumer Product Safety Commission) which was ultimately closed without a full verdict of panel problems. From these investigations it was found that the breakers had serious flaws. They would not trip when overloaded or did not shut off when the handle was turned to the off position.
The Stab-Lok was first manufactured by FPE in 1954. Thesee circuit breakers went through the (UL) certification process to ensure it was safe, and it was approved. FPE then went bankrupt (for unrelated reasons) and eventually ended up as part of Reliance Electric in 1979.
Reliance soon discovered that FPE had been engaging in some highly questionable practices. They found was that FPE had developed a sophisticated way to fool UL's testing processes and get certificates even though the Stab-Lok was not up to standard. Reliance then fired many senior FPE executives, sued the previous owners and stopped production of the Stab-Lok. UL also withdrew certification from the Stab-Lok.
Reliance admitted in 1980 to a "possible defect" and that the certification process had involved "improper practices" but continued to insist no recall was necessary.
In 1983 the Consumer Product Safety Commission (CPSC) closed their two-year investigation without making a definitive recommendation. The report stated that "the data currently available to the Commission does not establish that the circuit breakers pose a serious risk of injury to consumers." Twenty-eight years later, in 2011, the CPSC clarified that the 1980 investigation was closed due to Reagan-era budget cuts "without making a determination as to the safety of FPE circuit breakers or the accuracy of the manufacturer's position on the matter"
In 2005 a New Jersey court ruled that the company was guilty of fraud in a class action lawsuit settlement. The court found that the FPE company "…knowingly and purposefully distributed circuit breakers which were not tested to meet UL standards". This document summarizes the FPE class action lawsuit settlement procedure for affected homeowners. –Inspectapedia
Your home might have a Federal Pacific Panel if...
Your home was built between 1950 and 1990.
The breaker box in your home has the words Stab-Lok on the panel box or cover.
Your breaker box has a Federal Pacific label or logo.
The handles of the circuit breakers inside of the box are orange.
In 1982 Expert Jesse Aronstein carried out an extensive investigation into FPE Stab-Lok Panels. He estimates that these panels may be responsible for 2,800 fires, 13 deaths and $40 million in property damage every year.