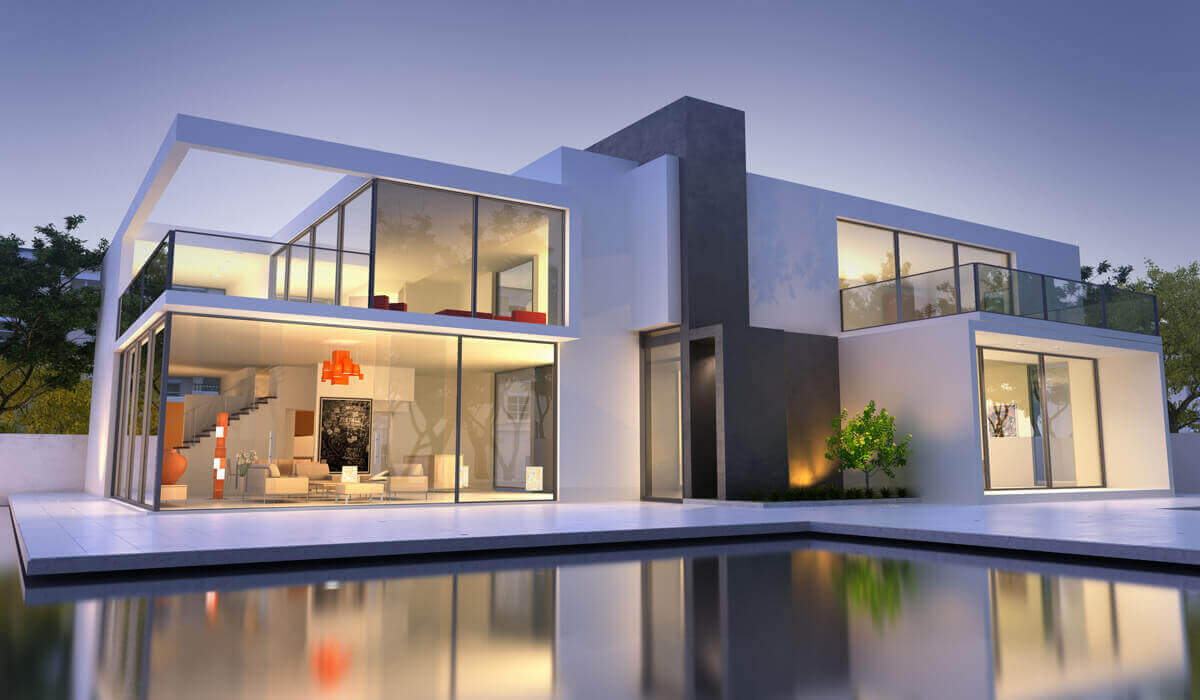 December 29, 2022
By Brian
While understanding the electrical capacity in your home may sound complex, it's actually a rather straightforward concept. It's also an important safety factor.
The electrical capacity of a home refers to the amount of electrical power that the home's wiring and service panel can safely handle. It is measured in amps. The amount of electrical capacity a home needs depends on the number and types of electrical devices and appliances that will be used in the home. A typical home will have a service panel with a capacity of 100 amps, but larger homes or homes with more electrical devices may require a higher capacity. It is important to make sure that the home's electrical capacity is sufficient to handle the electrical load to prevent overloading and potential hazards such as fires. with the knowledge and resources to maintain electrical safety in their homes.
"A homes electrical demand should never exceed 80% of its capacity. Example: A 100 amp electrical panels should never draw more than 80 amps. This electrical draw is NOT the combined total amperage of the circuit breakers."
Your home's electrical capacity is something that every homeowner should know. From safety concerns to upgrading appliances, knowing how much your home can handle plays a vital role in the life of a homeowner. Check out our electrical panel replacement services for more information on why an updated electrical panel is so important. If you're unsure of how much your home can handle or you're planning a large project for your home, be sure to give the team at Sentry Electric a call today to schedule an electrical inspection and one on one consultation.
While a 100 amp panel may work for basic electrical needs, we recommend a panel of at least 200 amps for maximum efficiency and electrical capacity. A 200 amp panel not only ensures that your electrical systems can draw enough power, but it also doesn't limit you when it comes to appliance upgrades and additions like a lower-rated panel would.
How to Determine the Capacity of Your Electrical Service.
Circuit breakers and fuses are both types of overcurrent protection devices that are designed to protect electrical circuits and prevent fires caused by overheating. However, they work in different ways.
Fuses are made of a metal wire or filament that melts when too much current flows through it. Once the fuse is "blown," it must be replaced in order to restore power to the circuit.
Circuit breakers, on the other hand, use a mechanical switch to interrupt the flow of electricity when it exceeds a certain level. This switch can be reset, allowing power to be restored to the circuit without the need to replace a component.
In summary, Fuses are one-time use devices, once they blow off they needs to be replaced. Circuit breaker can be reset after the trip, it doesn't need replacement.
Circuit breakers and fuses both provide overcurrent protection for electrical circuits, but circuit breakers offer a few advantages over fuses in terms of protection and convenience.
One of the main advantages of circuit breakers is that they can be reset after tripping, allowing power to be restored to the circuit without the need to replace a component. This can save time and money, especially in industrial or commercial settings where multiple fuses may need to be replaced frequently.
Another advantage of circuit breakers is that they can provide more precise overcurrent protection. They can be adjusted to trip at specific current levels, whereas fuses are typically rated for a specific current level and cannot be adjusted. This allows circuit breakers to provide more tailored protection for different types of loads.
Circuit breakers also offer more protection than fuses in terms of short-circuit protection. In short-circuit event, Circuit breakers trip instantly and provide protection, whereas fuses may take a time to blow off and may not provide enough protection.
In summary, circuit breakers provide more precise overcurrent protection, better short-circuit protection and can be reset after tripping, making them more convenient and cost-effective than fuses in many applications.
Fuse box vs Circuit Breakers
The size of a home's existing electrical panel can be determined by looking at the largest circuit breaker in the box which is normally at teh top. Another method is to count the number of circuit breaker slots it has. A standard 10o amp panel typically has around 20 spaces. A panel with 200 amp capacity will have around 40 circuit breaker spaces. If unsure, it is best to consult a licensed electrician to properly assess the panel.